The Home Medicine Association of Japan was established on February 28,1966.
Although it was renamed once in January,1969,it was revised again as the Home Medicine Association of Japan on April 2,1976.
The organization consists of Tokyo Home Remedy Industrial Co-operation, qualified corporation of Osaka Household Medicine Manufacturers Association and other several companies.
It is organized by the companies which manufacture and sell over-the-counter drugs/Kateiyaku which have been refined,through our history.
We discuss common subjects and proposals and strive to provide safe and effective medicine,which you desire.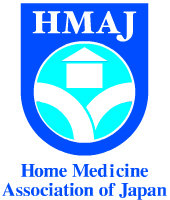 Office Location(interim office)
Ginza J8 Building 3F
8-18-16, Ginza, Chuo-ku, Tokyo, 104-0061 Japan
Phone 81-3-3543-1784
Fax 81-3-3546-2792
E-MAIL:info@hmaj.com